Medicine: A Daily Dose of Spirituality
For fathers, mothers, children or anyone seeking …
Are you completely satisfied with your health–the medicine your are taking … the surgeries you have had … no side effects … and are you are in tip-top shape?
If not, I urge you to read every sentence, in fact, every word. Digest every thought of this, because the opportunity I'm about to share with you is …
understanding the MOST extensive, conclusive and comprehensive STEP-by-STEP healing experience FOR YOU to establish a HEALTHY BODY and SOUL … ANYTIME, ANYWHERE!
And should you choose to join the perceptive ones who have shared in such healings, you will be guided by thoughts that have been revealed to me through much prayer, revelation and inspiration, and will have the opportunity to expand your consciousness to higher levels resulting in increased health, harmony and the closest thing to "peace of mind" you have ever experienced.
And take note:
You don't need to have consciously experienced healing messages like this before in order to get started–because you can share in the greater POWER that we all have access to.
We all enjoy healthy minds and bodies, right? Of course. And who wouldn't like to have them without dizziness, loss of sleep, stress and as close to perfection as possible? After all …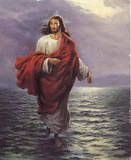 Since Jesus walked the face of this earth, numerous healings have occurred through non-traditional methods . . . MILLIONS of them!
They are still happening–every day–all over the world, and will continue to do so for those who have the courage to discover how.
Unfortunately, many people will NOT discover how because they have no idea it is possible. But trying to heal without a greater sense of divine Law can be like a ship sailing without sails. WE DON'T WANT THAT DO WE?
Perhaps you or your insurance company, have already spent thousands –maybe a million or two on drugs, CAT scans, surgeries, amputation–all trying to give you the health you desire.
How is that working for you?
I suspect …
After putting yourself through all of these experiences, you still are not as well as you wish to be.
I say it's because …
There's a cog missing out of the wheel … maybe … getting rid of one problem, but causing an equally or more serious one.

What is it like for you? What is the one thing you can count on?
Perhaps you believe that spiritual healing only took place during Jesus' time, and DOCTORS have only been ordained to heal TODAY … but that is not adding up for you because diseases keep multiplying, your family and friends keep moving on without healing, and … you cannot count on today's medicine to keep YOU well and happy.
Or … maybe you believe there is a better way to health and wellness, but you haven't a clue how to begin.
Well, I can help you with that … by providing a clear spiritual journey for you to embark on.
I have …
for over 40 years, been healed of everything from colds to lumps in the breast.
Metaphysical healing has given me the opportunity to lead an active, productive, surgery and drug-free life.
And what's more…
Over the years, I have aided other people in their journey to health and wellness through alternative ways of healing physical ills, relieving stress and overcoming grief. Through my articles, books and treatment, others have been introduced to new ways of healing.
STOP! If you think this is a "get-healthy quick-fix" scheme, you can stop reading RIGHT NOW! Results stem from 40 years of study, prayer and … study and prayer continuously.
Here are a few things others are saying …
January 27, 2011
A Visitor from Chicago
Hello,
You met my friend and I during a recent trip to Michigan and Canada. We visited your boutique. My friend purchased your book which per her is very encouraging. I just wanted to thank you for being such an inspiration, and openly sharing your experiences. Your grace, warmth, positive attitude and strength definitely encouraged me to fight another day. My husband's death definitely tried my sanity. But I thank God everyday for His grace, mercy and the angels He sends into my life.
How the disciples of Christian Science cope with fatal illness.
ANONYOUS
Posted August 29, 2008, 2:45 AM EST:
I am always curious about the principles of Christian Science and wonder how the disciples of Christian Science would cope physically and psychologically when they themselves and their loved ones are struck by the fatal illness such as cancer.
As one of the Christian Science people, the author . . . shed light on the uniqueness of her faith to the readers of her book … by explaining how her faith in Christian Science sustains her through her hardship and sadness of losing her daughter to cancer. After Meta, her daughter, passed away she picks up pieces of their business and continues on. As an educator and a businesswoman, she neither claims that she is a scholar in Christian Science nor a professional writer. Yet this book is worth reading as a well composed case study of Christian Science belief and practice. My dear . . . I am glad I read your book!
I must confess to you that I wish I had discovered this before I did!
Wouldn't you like to have someone share how alternative medicine is used on a daily basis and … with proven success?
There is someone … ME!
Introducing, the book . . .
Daily Dose of Spirituality …
medicine without a pill or knife!
I can hear you now–"That crap never works. It's a farce to get money out of people. Doctors are the only ones that can keep you healthy!"
I ask you, "Are you healthy? How many meds do you take in one day?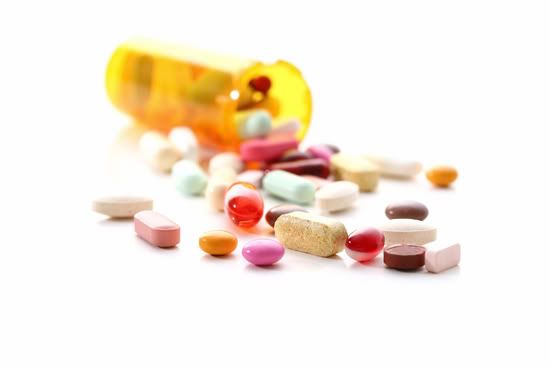 Hm-m-m-m.
I am not taking any …
I understand your reluctance to even take a look at any other way of feeling better. The TV ads make good health seem so easy. All you have to do is take "this" or "that" and "bingo," all is well (as they tell you the numerous side effects) and … you know from experience all is NOT well.
Hey! I am not suggesting you stop doing whatever you are doing and seeing whomever you are seeing. I'm simply saying, Look at the book entitled Medicine: A Daily Dose of Spirituality …
I am confident that once you embrace and use the ideas and methods discussed in this book, along with other suggested materials, your outlook on life will change for the better.
All I ask, is that you investigate and use these ideas and concepts on a daily basis, and … see how you think and feel in a few months.
Do you know anyone on 10 to 12 meds a day and … still feel lousy?
I do!
Do you have family members who have had several surgeries and their physical condition has not improved or the disease keeps returning?
Stop it Mamie! Get down to business! What is this book about?
Well … are you ready to get started?
IT STARTS WITH DISCOVERING YOURSELF! Define the true meaning of life, harmony and health.
USE THE BOOK TO ELIMINATE STRESS, low self-esteem, anger, fear and ignorance.
Get your book now and begin your journey to health and wellness.
Here are some of the topics that will be discussed:
What is Man?
What is Life?
Living as a Spiritual Man
Praying a Healing Prayer
Building a Strong Faith in God
Lack is False, Abundance is True!
Living and Moving in the World of Spirit
What Does It Mean to be Saved?

You will read it again and again to arrive at a sense of spiritual awareness, and embark upon a journey of exploration, revelation and demonstration.
She opens thought to higher ideas …
Hi Mamie, I did receive a copy of your book and just completed reading. The book is fantastic! I love your spiritual integration of medicine. This is a keeper – and I will refer to your wisdom when dealing with difficult situations with self and clients. You be blessed and keep writing spiritual healing material for the glory of God. Amen!
O'Dell
Kirkus Review says:
Smith … assumes form in a moving tribute in poetry and a thoughtful meditation in prose.
So, what is it worth to you?
Are you content with your health, medications, surgeries, or are you willing to look at something else? Remember, this "something else" that I am talking about requires daily effort on your part … not a "ONE time book read and sit back and WATCH the miracles happen" attitude. Just as you take medications on a daily basis, changing thought-patterns requires study and practice on a daily basis. WHAT IS THE COST TO YOU? A paperback copy of this amazing book is $15.99. And …
If you make the decision to purchase right now, you will receive a FREE COPY of "THE DAY I MET WHITNEY HOUSTON … an interview with a young girl sharing her devotion and loyalty to the singer. Here's what you do …
FIRST, purchase the book
and … afterwards, return to this site, fill out the form below and a copy of the interview will be emailed to you.
CLICK NOW!!!!!!!!!!
YOU'VE MADE YOUR PURCHASE …. PLEASE FILL OUT THE FORM AND LET US KNOW THAT YOU WOULD LIKE YOUR COPY OF THE INTERVIEW.
Thank you,
I look forward to hearing from you. Don't forget to forward this email to a friend and family member.
Mamie Smith Ed.D.